spryTrack 180
---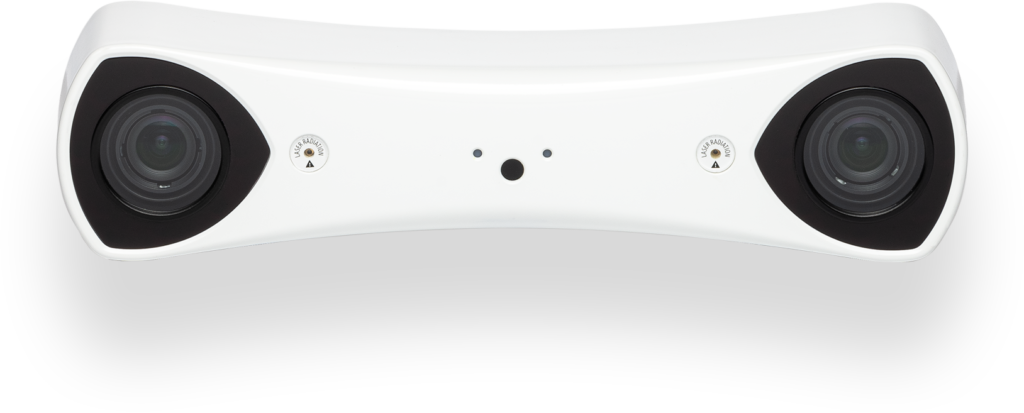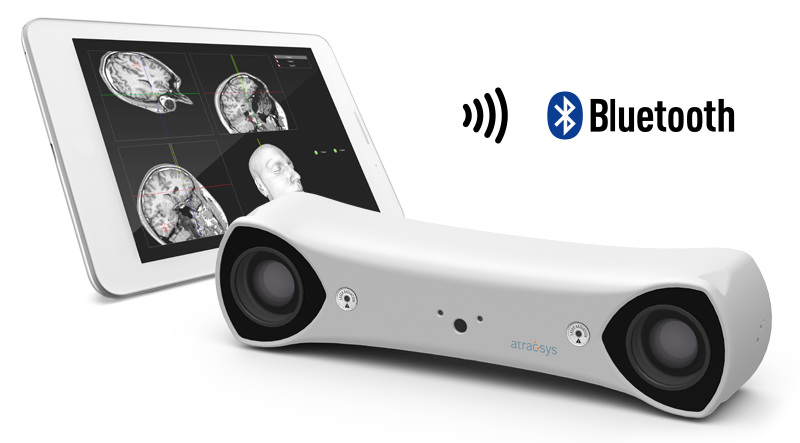 Compact & Mobile, slightly longer than a pencil
Sub-millimetric precision 190 μm RMS up to 1.4 m
Bluetooth direct link to a tablet (iOS, Win, Android)
USB 3.0 type C complete access to images and data
Active and passive markers tracked simultaneously
Atracsys is proud to introduce the spryTrack system that represents the vision of the future for computer assisted surgery. A compact solution for integration into your application.
In addition, it is:
Adaptable: can be adjusted to any set without any wires.
Affordable: as it offers competitive pricing in the marketplace.
Accessible: as it is easy to retrieve data on your tablet via Bluetooth.
Autonomous: as it has battery power, which is optional.
The extremely compact spryTrack is composed of two cameras designed to detect and track fiducials (reflective spheres, disks and/or IR-LEDs) with high precision in real time video streams. Triangulation enables retrieving 3D position of each fiducial with sub-millimetric accuracy. When several fiducials are affixed to a marker, its pose (orientation and position) is calculated with 6 degrees of freedom (x,y,z,α,β,γ). The spryTrack has the ability to provide 3D positions of the fiducials, and/or poses of the markers.
The spryTrack offers both a USB 3.0 Type C (for power and/or data) as well as a Bluetooth connection (for data only) allowing a wireless link to a tablet on which the navigation application runs. A PC is no more needed. An optional battery pack enables complete mobility.
The SDK allows access to data at different stages of processing, starting from raw images, individual 3D positions of fiducials, and up to the pose of markers. The SDK also provides multi-level fault checking. This makes it possible to access error information in real-time at any processing stage: fiducial occlusion level, stereo de-calibration, marker registration error and more.
Technical specifications
---
Size
236.3 mm x 60.3 mm x 50.5 mm
Weight
692 g
Accuracy(3)
0.19 mm RMS up to 1.4m (0.5 m³)
0.29 mm RMS up to 1.8m (1.1 m³)
0.36 mm 95% CI up to 1.4m (0.5 m³)
0.58 mm 95% CI up to 1.8m (1.1 m³)
Tracking volume
Starts at 300 mm
Measurement rate
54 Hz
Latency(4)
< 25 ms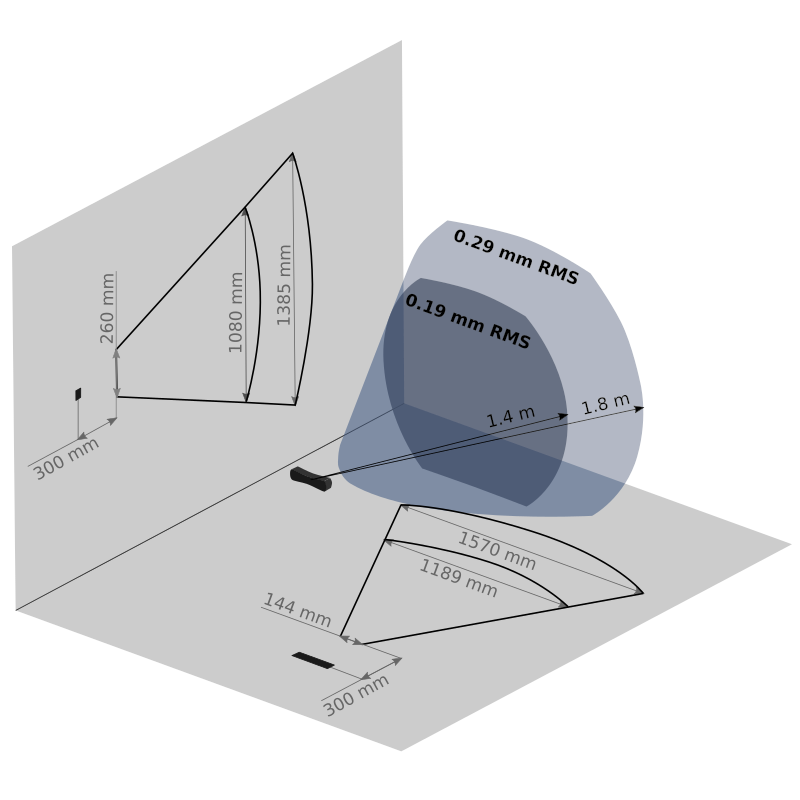 Hybrid tracking
Reflective spheres / disks, Active wired and wireless
Acquisition
Fiducial tracking at 54 Hz or Dense 3D reconstruction up to 54 Hz or
Alternance of both modes defined by user.
Resolution
1.2 Mp
Max. simultaneous markers(1)
Almost unlimited
Max. fiducials per marker
5
Interface
USB 3.0 Type-C for direct power delivery
or USB 3.0 Type-A via optional Power Injector.
Data transfer : USB 3.0 or Bluetooth Low Energy (BLE) 5.1
SDK
C (DLL), C++, Python
Operating systems
Windows / Linux / iOS / Android
Mounting
M3 screws
Power requirements
USB power delivery 5V 3A 15W
Operating temperature
18-25°C
Approvals
Basic safety and essential performance:
IEC 60601-1:2005+A2:2020, Ed 3.2
Electromagnetic disturbances:
IEC 60601-1-2:2014+A1:2020, Ed 4.1
Photobiological safety of lamps:
IEC 62471:2006, Ed 1.0
Safety of laser products:
IEC 60825-1:2014, Ed 3.0
Hardware requirements
Minimum host PC requirements:
Intel(R) Core(TM) i3-6100U CPU @ 2.30GHz
4 GB DDR3 RAM
200 MB disc space
Compiler with full C++ 11 support
Windows 10 (64 bits supported)
Linux (64 bits supported), gcc 5.4 or clang 3.8
The Linux Kernel support for USB3 started at version 2.6.31
(1) 16 max recommended to preserve full speed
(2) Optional
(3) Based on a single fiducial stepped more than 1500 points throughout the measurement volume at 20°C. Average results on 7 devices.
(4) Tested with a USB connection and in the case of typical IR images with 4 markers including 4 fiducials in the center of the Working Volume and without interference
Due to continuous improvements, Atracsys reserves the right to modify the information or specifications without prior notice.
Download PDF
---